Semmes Middle School is located at the corner of Moffett Road and Ed George Road in Semmes, AL. We have over 1300 students in grades 6 through 8 with a staff of approximately 120.

With your help as parents and members of the Semmes community, we can mold these young people into self-assured adults who will face the future with positive attitudes and the desire to make a difference. We hope they will look back on their experience at SMS with as much pride as we know we will have in them.
Semmes Middle Mission:
The mission of Semmes Middle School is to provide an environment in which all students can reach their academic potential, enjoy healthy social development, and mature physically and emotionally. In order to ensure success, we will work towards mutual respect and cooperation between students, faculty, community, and parents.
"Seeking Excellence
in Everything
We Do"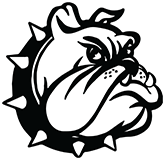 Click below for a message from the Nurse!
2023-2024 Registration Information
Online registration is NOW OPEN for the 2023-2024 school year.
Visit https://www.mcpss.com/enrollment to start the process!
Your MCPSS username is the enrolling parent/guardian's email address.
The password is the oldest active student's birth date.
IMPORTANT Information for the 2022-2023 School Year
Semmes Middle School Resources