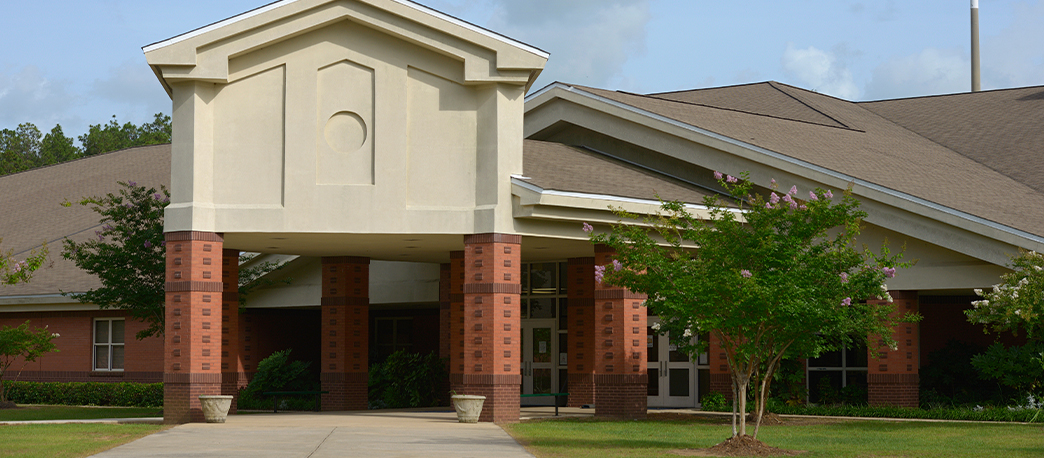 Semmes Middle School Mission Statement
The mission of Semmes Middle School is to provide an environment in which all students can reach their academic potential, enjoy healthy social development, and mature physically and emotionally.
In order to ensure success, we will work towards mutual respect and cooperation between students, faculty, community, and parents.
"Seeking Excellence in Everything We Do"
SMS....Striving to be the Best!
Semmes Middle School is located at the corner of Moffett Road and Ed George Road in Semmes, AL. We have over 1500 students in grades 6 through 8 with a staff of approximately 120.
Our goal at SMS is to ensure that every student receives the best education possible, both academically and socially. We endeavor to teach our students responsibility in all areas and to see that they become well rounded, successful members of an ever changing society.
We challenge our students academically with programs such as membership in the National Jr. Honor Society, participation in the county-wide Spelling Bee, and the award winning SMS Concert, Symphonic and Jazz bands, or as staff members of the school yearbook.
We offer various sports programs to challenge them physically. Sports include baseball, basketball, cheerleading, track, soccer, and volleyball.
With your help as parents and members of the Semmes community, we can mold these young people into self-assured adults who will face the future with positive attitudes and the desire to make a difference. We hope they will look back on their experience at SMS with as much pride as we know we will have in them.