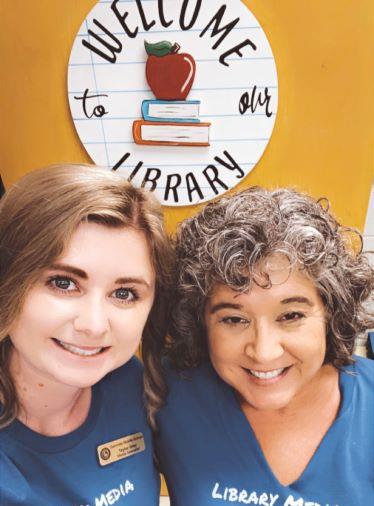 Toni Morris - tmorris@mcpss.com
Taylor Gray - tgray@mcpss.com
Phone: (251) 221-3045
The mission of Semmes Middle School is to provide an environment in which all students can reach their academic potential, enjoy healthy social development, and mature physically and emotionally. In order to ensure success, we will work towards mutual respect and cooperation between students, faculty, community, and parents.

The library media program will empower individuals to become information literate and effective lifelong readers. The program will provide educational and technological opportunities to students and staff in keeping with their needs and abilities. The program will enable individuals to access, analyze, assimilate, and use information effectively.
Summer Reading Gives You Superpowers!
Please see the resources below for students, parents, and teachers for online assistance, games, lessons, etc.
If you have any questions or concerns, please let us know. We want to hear from you.
COMPUTER LAB
We have one computer lab in the Media Center. Teachers schedule research times for their students to use the computer lab. Teachers bring classes in for 30 minutes a session. During this time students use technology to complete assignments.
Destiny - Semmes Middle School's On-line Catalog
ID Badges

Id Badges are required to participate in field trips, attend certain school functions, and check out library books. If you should need a replacement badge, please see Ms. Morris, Ms. Aube, or Ms. Mills in the Media Center during homeroom.
Replacement badges are $5.00 Semmes Bulldogs lanyards are also sold in the Media Center. Cost for lanyards is $2.00.
Discovery Education
https://mcpss.discoveryeducation.com/public:session/login?next=http%3A%2F%2Fmcpss%2Ediscoveryeducation%2Ecom
EasyBib for Citing Sources
Citation Machine for citing sources